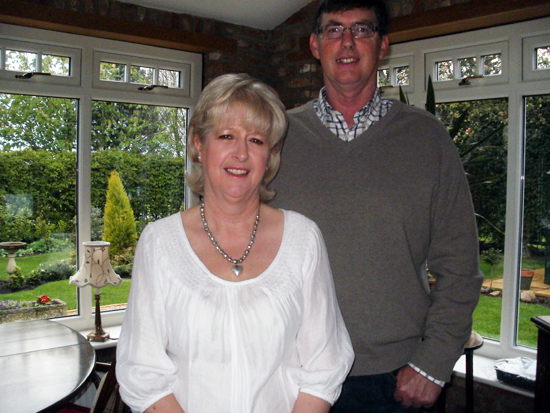 John and Amanda own and run Old Oak Cottages, having spent many happy family holidays in England, staying in Self-Catering Cottages, often on Farms, with their two daughters Amy (now 35) and Rosie (29), they decided to diversify their farming activities by creating six luxury self-catering cottages from their redundant farm buildings.
So in 2002 the project to create the cottages began and after a very busy eighteen months, by mid July 2003 they were ready to welcome their first guests!
The project proved to be a great success and enormously rewarding, with excellent feedback, so in 2010 we added a further two cottages, Pheasant and Badger. These two new properties have proved equally as popular as the original six.
Amy, our eldest daughter, has now started working full time for the cottages after working for nine years at a local estate agent. Our youngest daughter, has graduated from Warwick University and has started her career as an Actuary with Towers Watson in Surrey.
As well as running the cottages we also still run the farming side of things! We farm approximately 300 acres and grow predominantly Wheat, Oilseed Rape and Barley, plus a flock of Breeding Sheep. We are currently part of the Countryside Stewardship Scheme, which promotes Environmentally Friendly Farming Practices - encouraging Wildlife and an assortment of different Bird Species to the area around us - many of which can been seen on walks around the Farm.
We are committed to providing an excellent holiday experience, from initial enquiry right through to the end of the stay with us. We live on site and are able to offer advice on many things .... places to visit, restaurants to choose, walks to enjoy etc etc, Plus we will always offer help should any problems occur.
We offer all our guests a truly Warm Yorkshire Welcome - we are passionate about all that Yorkshire has to offer and are proud to live in such a beautiful area and want to share it with our visitors.